SHIFT Work + Play is a modern coworking space for busy professionals, entrepreneurs and their families. Featuring a beautiful playroom with dedicated staff, SHIFT is Frederick's premier workspace for parents and caregivers trying to balance it all. Book a tour to check out our family-friendly workspace and learn about the benefits of joining the SHIFT community today!
Join for the workspace options and professional benefits, stay for the family-friendly services and supportive community. SHIFT members enjoy access to:
the playroom
Supervised playspace for kids ages 2-6.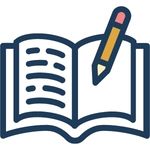 the homework club
Quiet study and collaborative space for school-aged kids.
the milk bar
Comfortable lactation space for pumping, nursing & feeding.
family room
Shared work + play space for members with kids ages under 2.
business services
From high-speed internet and quality printing to professional meeting spaces and mail options, we've got you covered.
shift time
Classes, social events and networking opportunities for the whole family.
shift work
Choose from a variety of membership plans and workspace options to create a custom experience that serves you and your family.
Ever found yourself struggling to get some work done or take a meeting while caring for little ones? Craving an opportunity to connect with other professionals, parents and peers? At SHIFT, you can do all this while your children enjoy one of our morning or afternoon sessions in a staff-supervised and developmentally appropriate playroom.
Don't have kids but like what you're hearing? Want to be part of a workspace revolution that supports professionals with families as well as without? SHIFT has options for you.
SHIFT Work +  Play is the first of its kind in the greater Frederick area.  We are excited to serve you and your family. Book a tour today and let us show you the SHIFT difference!
"As a mom and small business owner, I really can't wait for the opening of SHIFT! Finally an answer to work/life balance."
acacia bowens
Ak's GraFix & Photo
"SHIFT is truly going to help so many working parents! Our family simply can't wait for the grand opening!"
sandra blake
Blake's Design Biz
"My wife & I are both business owners which can be challenging with a little one. SHIFT Work + Play sounds like the perfect solution!"
jarad bowens
Benefactor Events
send message
1209 N. East. Street, Unit A, Frederick, MD 21701
Got questions? Shoot us a message!
Give us a call:  301-660-8938